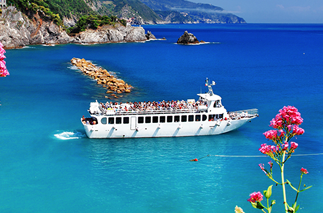 Land and Sea
Coming Soon!

See what past guests have to say about our resorts…
Summer Bay Resort has always been one of our favorite resorts. Not only is it in Orlando near all of the theme parks, it is convenient to stores and restaurants. In addition, the Resort itself has plenty to do if you want to just stay there and chill out. On this latest trip we spent our time at The Big Kahuna and the food and drinks were great. We will always be happy to return to Summer Bay Resort.
JudyBug4
We come to Daytona every year. We have stayed at the grand seas the past 5 years. My kids love it here. Theres a kiddie pool and 2 big pools outside and indoor pool. Theres FREE golf. My son is there daily! They are in the process of remodeling the whole place and cant wait to come back and see. Its older but very clean and the staff goes out of there way to help make the stay better! I would recommend this place to stay
Jennifer3124
This resort was so nice. Gatlinburg is beautiful and flowers are everywhere. There is so much to do there and there are trolleys that take you from here to there for a very good price the food is amazing there are restaurants on every corner. We ate at Bubba Gumps and really enjoyed it. On Monday night went to a meet and greet where we got tickets to do events around town and it was awesome we went white water rafting and to parrot mountain.
Tiffanie C
Must be between the ages of 25-79. Must be gainfully employed with a combined annual household income of $50K -$60K.Married and Co/Hab couples must travel and attend tour together. Single Males, Full Time Students and those who are unemployed do not qualify to participate in this offer. Single Females qualify with an annual minimum income of $60K. No group travel allowed. Residents who live within a 50 miles radius of the sponsoring resort properties do not qualify to participate in this offer. Each party must present a valid state issued driver's license (with the same mailing address) and a credit card (not attached to a debit account) at check in for incidentals/security deposit. Must attend a minimum 90 minute tour/presentation. Airfare, Transportation, Taxes, Meals and incidentals are not included in this offer. NO PETS. (ADA Service Pets are permitted). Must have not toured a Summer Bay Resort property within the last 9 months. Participants must be fluent in English or Spanish. Temporary State issued Identification are not accepted for participation in this product offer. THIS OFFER MAY NOT BE COMBINED WITH ANY OTHER OFFER/SOLICITATION/DISCOUNTED OR TRANSIENT RENTAL STAY. *Complete Terms and Conditions provided by Sponsor.
*THIS ADVERTISING MATERIAL IS BEING USED FOR THE PURPOSE OF SOLICITING SALES OF A VACATION OWNERSHIP PLAN.